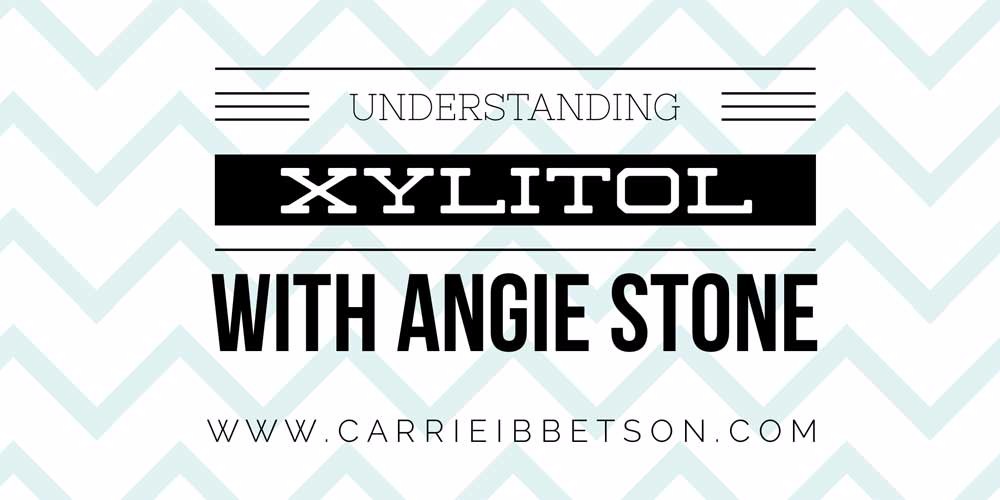 Today's podcast gets to the heart of what makes xylitol so beneficial in helping to control cavities in the mouth, and help to neutralize pH…which is where cavity control is best achieved!
When you want the facts you go to the source! Angie Stone explains xylitol and its many dental benefits in the mouth.
We also talk elder care and how her company HylifeLLC is helping to change the way people in care facilities and assisted living facilities end up suffering with infections and pneumonia stemming from dirty mouths.
Have a listen and learn how to use xylitol for dental benefits…a conversation I have with many people as an oral health coach! My hope is that every single client I work with will listen (multiple times if necessary) to understand how to utilize xylitol and the benefits of it!
Leave a comment below and let us know what else you'd like to know about oral health questions, and share it with anyone you know that either suffers with cavities or gum disease!
Links from today's conversation are below:
Angie Stones's Bio:
Angie Stone, RDH, BS began her career in the Navy as a dental assistant. After completing her enlistment, she continued to assist while obtaining her hygiene degree. As Angie practiced hygiene she completed her bachelors in psychology. She has taught in dental assisting and dental hygiene programs.
She has also provided onsite education to dental professionals in 40 states, the District of Columbia, and 6 countries and territories. In addition to numerous published articles, her original research regarding xylitol and elders was published in a peer reviewed medical journal in November of 2013. Angie's Amazon Best Seller book, Dying from Dirty Teeth, was launched in March of 2015.
Her company, HyLife, LLC, brings oral care services to dependent elders because they shouldn't "die from dirty teeth". Angie is a six time attendee of CareerFusion and was awarded the Sunstar Award of Distinction in 2012 for her work with xylitol and the geriatric population.
Till next time, thanks for stopping by!